Support with training and career planning has helped Ben carve out his future career.
Educated at home
16-year-old Ben from Newport was home schooled from year 8 by his dad. 
Ben's dad said, "I decided to home school Ben from year 8 as I thought he'd benefit more from home tuition than school. Ben seemed to learn better by doing things hands on.
"I'm interested in DIY and Ben's always shown an interest in woodwork and tools.  I  have have my own workshop at home complete with wood turning lathes in which Ben is proficient at using.  Ben completed a wood turning course at Croesyceiliog Community education centre when he was 12 and then went on to complete a cabinet making course in Bristol.
"Ben's shown a real flair for carpentry; he's made table, bowls and attended a Wood2Work workshop for twelve weeks, where he learnt how to make benches and bird tables.
Getting support from Careers Wales
"We came to Careers Wales because Ben needed some advice and support with planning what he wanted to do next.
"Ben didn't sit any GCSE's, so we were eager to find out what his options where.  We met with Helen, a Careers Wales adviser, in Blackwood Careers Centre.
"Helen was great.  We talked about all Ben's options including training and the different carpentry courses at college.  Ben wasn't that keen on attending college as he needed to improve his Maths and English, but Helen told us about vocational access courses which would allow Ben to progress into college if that's what he decided.
"Helen spoke about apprenticeships and self-employment schemes, but Ben decided that this was something that he might like to do in the future.
"We left the interview really well-informed.  Ben went away and used the tools on the Careers Wales website to research his career ideas."
Training and career progression
Ben started level one training with Groundworks.  He spent 3 days a week improving his skills and qualifications.
"Ben has benefited massively from his training placement.  The scheme has enabled him to gain additional skills, qualifications, experience, and the opportunity to work with like-minded individuals.  He even featured on Groundwork's You Tube channel demonstrating wood turning. 
"It has been great for Ben to be educated in a non-school environment where everyone is treated equally, the ability to learn at their own speed and build on their strengths towards their goals.
"Helen has really helped Ben with his career plan.  He's now due to start college in September to complete his Level 2 in carpentry."
---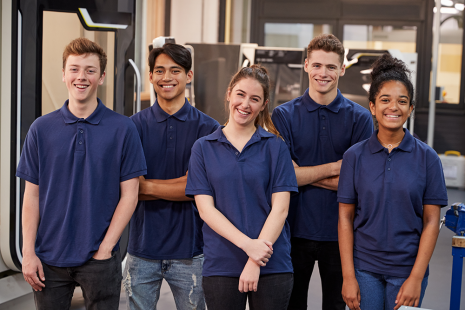 Traineeships
Gain new skills and confidence with a traineeship. Find useful information about traineeships and how to find a training placement.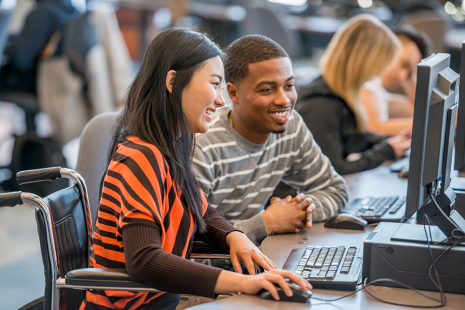 College and 6th form
Learn what to expect at college or sixth form, what financial help you could get and more.