Having a back-up plan has helped Kira map out her future career.
16-year-old Kira from Gwynedd was at risk of not progressing into employment, education, or training until she got advice and support from Careers Wales.
Unsure about next steps
"I first met a careers adviser when I was in year 10 at Ysgol Eifionydd. I'd already started to think about what I'd like to do after leaving school, but I was feeling confused about all the options available and unsure of my next steps.
Getting support from Careers Wales
"I really needed some guidance and direction, so I booked a one to one appointment with Fiona, a careers adviser, based at the school.
"Fiona helped me in so many ways. There were lots of things I wasn't sure about and I was confused about what course I wanted to do in college or whether if I wanted to go to college at all. Fiona also told me about training and apprenticeships which I'd never thought about before.
"With help from Careers Wales, I found an apprenticeship in childcare placement at a primary school. Fiona helped me to prepare for the interview and helped with the skills assessments that I needed to secure the apprenticeship."
Kira was due to start her apprenticeship in September, but the impact of Covid-19 has put this at risk.
Having a back-up plan
"Even before the outbreak of Covid-19, Fiona told me to have a back-up plan just in case I changed my mind about an apprenticeship, so I'd already started to think about this.
"It's been quite worrying at times but I've been in regular contact with Fiona which has helped.  She's regularly phoned, emailed and text me about my next steps and about applying to college this summer.  
"She's sent me details of college open days and she's supported me with my online college application.
"Fiona has put my mind at ease. She's advised me every step of the way, from my apprenticeship through to my college application. She's pointed me in the right direction, which has been a massive help.
My experience with Careers Wales has been great. Having a back-up plan has been worthwhile. I'm now hoping to go to college to do a full-time hair and beauty course with a long-term goal of owning my own salon."
---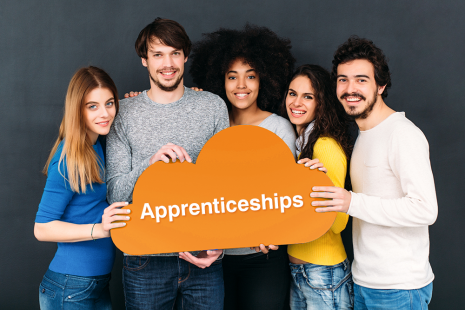 Apprenticeships
Apprenticeships are a great way to gain qualifications while you work and earn a wage. Find out more about apprenticeships, search vacancies and more.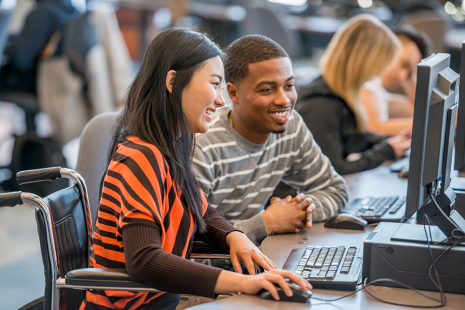 College and 6th form
Learn what to expect at college or sixth form, what financial help you could get and more.