Wanting to access part time training? If you are employed and earning under £29,534, or your job is at risk you may be eligible for a Personal Learning Account.
What is a Personal Learning Account?
A Personal Learning Account will allow you to study part-time around your existing responsibilities.  It will enable you to obtain the skills and qualifications you need to change your career or progress in your current job. Your study will take place through a college in Wales either online or face to face or a combination of them both.
Personal Learning Accounts provide flexible courses and qualifications, which are fully funded by the Welsh Government.
You'll be able to get new skills and qualifications that local employers need to help you progress your current career or change it altogether. 
Who is eligible for a Personal Learning Account?
Your eligibility will be checked when you apply.
You must:
Live in Wales
Want to gain skills/qualifications in priority sectors
Be 19 years old or over 
In addition, you must meet at least one of the following criteria:
Be employed (including self-employed) earning under the median income (£29,534), or
A furloughed worker, including anyone who has accessed or is accessing the UK Government's Job Support Scheme, or
A worker on a zero hour contract, or
Agency staff, or
At risk of being made redundant, or
Employed and been 'financially' negatively impacted by the economy, for example where your anticipated annual salary this financial year will be less than £29,534 or the future of your employment is at risk due to working in a sector which is likely to see a negative impact going forward due to COVID-19 or the UK's departure from the European Union
You won't be eligible if when you apply you are:
Under the age of 19; or
Attending school or college full-time as a pupil or student; or
In full-time higher education or
In Welsh Government funded Work Based Learning
 An ineligible overseas national; or
In receipt of an Assembly Learning Grant or Education Maintenance Allowance; or
Unemployed (that you do not have a contract of employment)
Redundancy and Personal Learning Account
The Personal Learning Account Programme is open to you if you are at risk of redundancy. If you are unfortunately made redundant while undertaking your learning, you are encouraged to continue with your learning if circumstances allow.
Personal Learning Accounts will be managed in collaboration with the ReAct+ Programme. You should continue your learning and not exit the Personal Learning Account Programme early to access ReAct+.
If you are studying through a Personal Learning Account you will not be able to receive ReAct+ vocational training support at the same time.
However, you can access the following support from the ReAct+ Programme if you are eligible:
The wage subsidy element of the ReAct+ Programme (Employer Recruitment Support)
The ReAct+ employers training grant (Employer Training Support)
Continue training through the Personal Learning Account
How to apply for a Personal Learning Account
Contact us to apply for a Personal Learning Account. You will be given quality careers advice and guidance and an independent assessment to ensure the right learning is selected. Careers Advisers will support you through the application process.
You can also contact colleges directly.
Where can I use a Personal Learning Account?
Colleges across Wales are offering courses through the Personal Learning Account:
Neath Port Talbot (NPTC) Group of colleges
---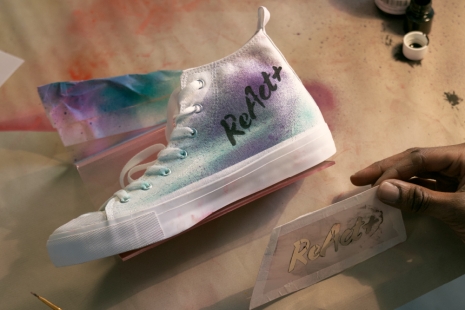 ReAct+
ReAct+ offers tailored solutions which may include financial support, skills training and Personal Development Support to help remove barriers to employment.