Expect that....
It will take time to settle into your new course or subject. So, give yourself time to adjust
You will have questions (and maybe even doubts) about the course and the future
Check out some commonly asked questions....
Feeling nervous and uncertain in the new class or environment?

Yes

It's natural to feel nervous when starting a new year in a new class. Remember it's very likely that everyone else in the class is feeling the same way as you
Give yourself time to settle in and get to know people. It takes time to settle
Think about why you are doing this course. If you are doing this course for your career future, focus on that goal
Joining any clubs, or getting involved in sports, in your school or college, can be a great way to make friends. (Future employers like to see your involvement in more than just study too. It adds to your experience)
Look around for others in your class who also look nervous and ask them how they are feeling. This shows your initiative and the courage to overcome your own nerves

No

You are one of those who enjoys meeting new people, and that's a great quality to have. As you look forward to your education and work future you can put this down as a strength in applications and CVs.
Think about adding to that strength by involving and including others in your class who are looking nervous and unsure. This shows leadership and observation skills
Having doubts that this is the right course for you?

Yes

It's very sensible to make sure that the course you are doing is in line with your goals for the future.

Find out what careers and jobs you can do with this course. Do they match up with your career goals?
In Job Information you can find out qualifications and subjects needed for jobs you are interested in
Look at the entry requirements for the courses, apprenticeships or jobs you want to do in the future

Go to UCAS to find the entry criteria for the degree courses you want to apply for
Look at job websites and Apprenticeship vacancies to find jobs you are likely to apply for in the future. What qualifications are they asking for?

Think about the consequences to leaving your course. What will you do instead? Research other options, and plan your next steps first. Make sure that whatever you are planning does line up with your career goals or meet the entry requirements

Contact us to speak to a Careers Adviser through webchat, email or phone, and ask for more information about where your course will lead

No

Being confident in your course choice is an excellent start to your year
Keeping up this confidence and focus will help you to succeed and achieve your goals
Concerned that you might not be able to afford to stay in education?

Yes

Planning how you can fund your study is very important.
Costs can include:

Course costs
Equipment, tools or materials for your study
Travel costs
Living costs if you live independently
Childcare costs if you have dependants

What support you might get depends on your circumstances. We suggest:

Getting a part-time or seasonal job to help fund your study could also be a good way to pay for costs. Benefits to having a part time job also include adding to your work experience.
Note: Before you commit to part time or seasonal work, make sure you can fit it around your studies and cope with the pressure of work and study.


No

You've got this year's funding sorted which is great
If your goal is to go on to university, then you need to know about the funding options available. Find out more at Student Finance Wales
Check out Funding students at university so that you know what to expect for the future
Wondering how you will cope with coursework and exams?

Yes
Ask your teacher or tutor questions about the course work and exams including:

How many assignments/exams will there be?
What are the dates of the assignments and exams?
What assignment/coursework and revision support will there be from the school/college?


And...

Don't panic! Make a plan
Ask for help. Don't stay silent if you need help or are concerned about work and deadlines
Get hold of past exam papers
If possible, talk to students who did the course the year before to get an idea of what is involved


No

Start to think about making a plan now to make sure that you are covering all the key dates and deadlines for coursework, assignments and exams
Unsure about having a new teacher or lecturer?

Yes
It takes time to adjust to a new tutor or teacher.
They may have a different way of explaining things. They probably have different systems and expectations of you.


So...

Give yourself time to settle and adapt
Think about the reasons for being on this course. If this is the course that leads to your career goals then keep focused on those goals
If it gets you nearer to your goals it's worth it
If you are struggling to understand things in class, go to your teacher or tutor and ask them to help you. If you can't understand something, then it's likely that other people in the class won't either

 

If you've allowed time to adapt and you still aren't happy then talk to someone about it:

At school, talk to your form tutor or head of year
In college talk to student services, student welfare or head of department
Contact us at Careers Wales
Share how you feel with trusted friends and family

No

It sounds like you're settling in well
It's good to like and have confidence in your teacher or tutor
But remember that your goal is to complete and pass your course
Needing help to plan your own time and workload?

Yes
You'll have a lot more freedom at college and in sixth form. So it's important that you can manage your own time well.
Think of this as a time to develop good organisation, planning and self-motivation.
Having these strengths will be important to complete your course and achieve your qualification.

Get started by:

Making a plan of the key dates of the year. Get these from your course tutors and teachers
Allow more time than you think you will need to do your course work. Then if you get everything done in time you can relax
Set aside time to:

research and study
get assignments in on time
revise for exams

No

Being well-organised, self-motivated and prioritising your own time, are strengths that are valuable to future employers
Planning and being organised and motivated will contribute to a successful year for you
Remember that if you are also working, doing sports and hobbies, that these will take up your time. Plan these into your schedule too
Do you feel you need further support?

If you had support in school, then you may find you're missing this support in college. Don't worry, college may also offer you the support you need to succeed and enjoy college.

Depending on the type of support you need you can speak to the college's:

Student services department
Disability Adviser 

Tell them:

What support you had in school
Of any additional learning needs you have
About the difficulties you are facing at the moment
How you feel you would like to be supported in college

Be honest. They are there to help you, but can only do that if you are honest and tell them what support you need.
---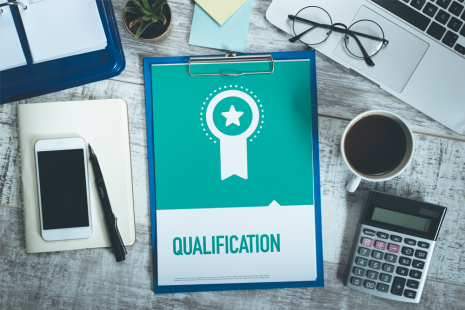 Find out about qualifications
Understand qualification levels and why they matter. Learn about qualifications, including NVQs, GCSEs, BTECs, A levels, degrees and HNDs.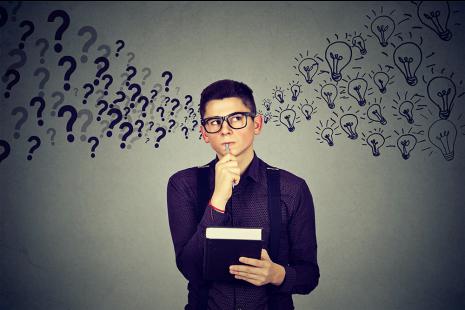 How to choose the right subject or course
Get help with choosing subjects and courses. Find out the entry requirements, jobs of the future, career ideas, and your learning style.