Employer support can be a valuable way of enhancing your school's careers and work-related experience programme.
What can employers offer?
Employers are keen to support schools with a range of activities including:
Guest speakers to help relate specific subject areas to the world of work (in person or a webinar)
Visits to employer premises
Careers Carousel Days and Speed Networking days
Specific workshops (For example, interview hints and tips or mock interviews)
What are the benefits of engaging with employers?
Research by the Education and Employers Taskforce shows that taking part in activities with employers:
Changes the attitudes of pupils to education
Influences pupils' career plans and subject choices
Motivates pupils to study harder
Helps pupils to achieve better grades
Engaging with an employer can:
Bring areas of the curriculum to life
Help young people make the link between their lessons and world of work
Motivate young people to aspire to future careers
Raise awareness of the range of career opportunities available and how to access them
Introduce young people to inspiring role models
How can I get involved?
The Education Business Exchange is a database of employers across Wales who are keen to work with schools.
Schools can search the Education Business Exchange to find and request support from employers.
Selected employers will then be contacted by a Careers Wales Business Engagement Adviser who will support you with making contact and arrangements.
Email your regional Education Business Adviser.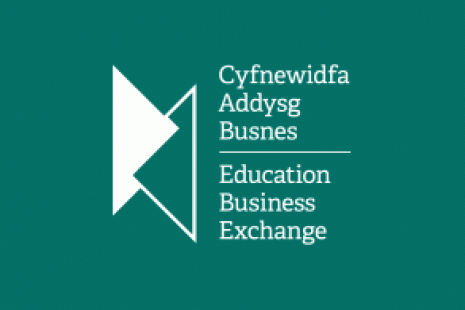 Education Business Exchange
Direct access to the database that lists employers who are interested in working with schools.