Thinking about what A Levels, BTECs or other courses to take after your GCSEs? We can help you with this important decision.
The subjects and courses you choose now are very important and can affect your:
Career choice  -  Certain careers may need certain subjects. Some jobs and careers may need you to get specific vocational qualifications, for example Art and Design. Universities may want good grades in particular subjects. Some examples:

Maths and Physics are often essential for many engineering courses
Biology is almost always required to study a Physiotherapy degree
Some universities have a preferred list of A Level subjects for general admission as well as specific requirements for particular courses
Critical Thinking or General Studies are often not accepted by universities as one of your A Level grades
But remember. Many universities will consider your application whatever subjects you choose.

Job opportunities - Employers may ask for certain grades in preferred subjects. For example, Science, Maths or Construction may be preferred for a Level 4 Construction Apprenticeship
UCAS Points & Grades needed for university and further learning  - Good grades in A Level or equivalent subjects can earn you more UCAS points needed for entry to many university courses. Find out more about UCAS Tariff Points on the UCAS website
If you are still unsure about what to do after GCSEs explore your Options at 16.
Take a look at the Informed Choices website to see which subjects you might need if you are thinking about going on to do a degree.
Different qualifications
The range of different types and levels of qualifications in different subjects can be baffling.
Most schools and colleges offer a mix of academic courses, like A levels, and vocational courses, like BTECs, for example:
A Levels -  are usually exam-focused in many academic and well-established subjects. You can also do A Levels in newer, vocational subjects like Media Studies. You can usually study between 1 and 3 different A Level subjects which will allow you to study a range of subjects, particularly useful if you want to keep your options open.
BTECs and other vocational courses - tend to be coursework based and more career-focused, for example subjects like Sport, Engineering or Hospitality. Depending on the level you are studying, the qualification may be equivalent to 1, 2 or even 3 A levels. BTECs and other vocational qualifications are useful if you have a particular career in mind.
Find out more about the courses, subjects and qualifications offered by the school or college you are thinking of.
Find out more about Qualifications
Facilitating subjects  – What are they and why should I choose them?
Facilitating subjects are the subjects most often needed for entry to degree courses. The Russell Group of universities call them 'facilitating subjects' because choosing them can widen your options for university study.
English Literature
Maths and Further Maths
Biology
Chemistry
Physics
Geography
History
Modern and Classical Languages
This does not mean that subjects not listed as a 'facilitating subject' have less value. They are just less often required for general entry to degree courses.  Some non-facilitating subjects are specifically required for certain courses, like Welsh, Economics and Religious Studies.
---
Keeping your options open
I don't know what to do. How do I keep my options open?"
You might still be unsure on a career and that's fine. Keep your options open by:
Choosing facilitating subjects -  If you want to go to university but not sure what you want to study, it may be a good idea to choose two facilitating subjects to keep your options open
Keeping a balance - Having a good balance of subjects will keep your options open if you do not have a career in mind
---
What next?
There is a lot to think about. Try to:
Research your subject options and your career ideas
Take time to think through your decision
Listen to the advice of your Teachers, Careers Advisers and parents, but make your own decision
Make a short list of subjects and options
Make an informed decision. You may hear lots of different ideas and opinions. Check the facts out for yourself
---
---
Information for parents and guardians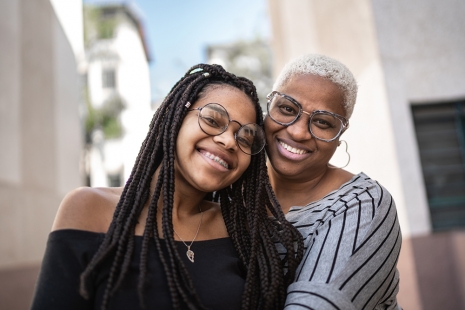 Supporting your child to make career decisions
Your child will make important decisions about their future throughout their years in education. We can support you and your child in making the right decisions to help them achieve their career ambitions.