With the Government confirming that GCSEs and A Levels exams will not take place this year due to Covid-19, it's important for you to know of the latest updates from key organisations. Check out:
 
- The college website you applied to for the latest updates on their plans for admissions
- Qualifications Wales for coronavirus updates
- Student Finance Wales
Now is the time to start thinking about what you are going to do after your GCSEs. We can help you understand what your options are and give you some ideas to help you choose.
Get started by answering these questions
Where do you see yourself in 5 years?

Imagine what job you may have or where you'll be living.

Knowing where you want to be in the future helps you understand what you need to do to get there.

It's a little bit like working your way backwards down the stairs. Your goal in 5 years time is at the top of the stairs but to get there you need to plan the first few steps.

There are people who can help you plan your next steps. Speak to:

Parents/guardians
Teachers
Friends
Careers Adviser
What are your skills and interests?

You might be good at problem solving or communicating with others. You may have a hobby but never considered turning it into a career.

Knowing what you like and what you're good at is a great way to choose which option is best for you.

Try our Job Matching Quiz to match your skills and interests to over 700 different jobs.
What are your strengths?

Knowing what your strengths are can help you think about what jobs might suit you in the future. You could be determined or have patience. You might be creative or very enthusiastic.

Try the Buzz Quiz and find out your personality type and what jobs might suit you. In under 5 minutes you can discover:

Your strengths and what motivates you
Some jobs linked to your personality type
Which celebrities share your personality type
How do you prefer to learn about things?

You might prefer learning by:

Listening to someone talk about the subject
Being shown how to do the task
Trying out things for yourself
Watching tasks being done

Knowing about your style of learning can help you choose your next step. Take the VARK Questionnaire on Vark-Learn to find out how you learn best.
---
View the videos to explore your options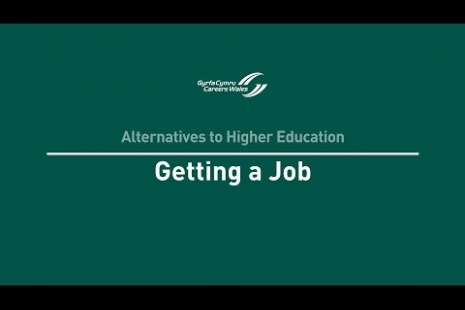 Getting a Job
Take a look at what employers look for in candidates and get ideas on how to get a job.
---