The interview is your chance to convince the employer that you are the best person for the job. If you have been offered an interview, you have already succeeded at the first stage.
Preparation is key
You can do a lot before the interview to improve your chances of getting the job:
Research

Research the company. Look at their website and what they do. They are likely to ask you what you know about their company
Look at the job description. Take note of the main skills the employer is asking for and match these skills to what you can do
Read over your application form or CV. This will refresh your memory of what you've said and the skills and experiences you've mentioned
Research who's interviewing you. In some cases you might be told who's on the interview panel. Check them out on LinkedIn to find out about their professional background or under 'About us' usually found on an employer's website
Know your skills

Employers want to know:

Are you the right person for the job?
Can you do the job?

Every question you answer needs to be focused on showing employers that you are the right person for the job and that you can, or have the potential to, do the job.

Focus your answers on highlighting your:

S - Strengths
What are you good at? What good things would your previous employer have said about you? What do your friends and family say you are good at?

E - Experience
What tasks have you done that match the tasks in the job description?

T - Training
What training have you done that the job is asking for? What qualifications do you have?

Remember S E T in your interview as that will help you to focus your answers to your strengths, experience and training.
Practise interview questions

You will be asked different types of questions including direct questions and competency questions. Sometimes employers will ask you unusual questions as well. So be prepared.

Some common interview questions

Apply your strengths, experience and training to these questions:

Tell me about yourself
Why do you want this job?
What are your strengths?
What relevant experience have you got?
Why should we employ you?
What motivates you?
What is your major achievement?

 (Employers would expect some repetition. In fact, they might remember your skills better when you repeat them.)

Competency questions

Competency Questions are questions that ask you to give examples from your work or life. They are your chance to prove you have the right skills and experience.

Find help to answer competency questions: How to answer interview questions with real life examples

Other questions

What are your weaknesses?

Think of a weakness that could also be a strength. Employers expect a serious answer to this question. Prepare what you will answer before the interview.

What do you know about our company?

Always research the company before the interview. Look online at the company's website and read the information available. Try putting the company's name into a search engine or news site. If it's positive news you could mention this in interview.

Do you have any questions for us?

Always answer yes. Questions you might ask depend on the job but here are a few suggestions:

How many people would I be working with?
Who would I be reporting to?
Can you tell me about a typical day on this job?

Don't ask about wages, annual leave, sickness or pension schemes. These are questions you would ask if they offer you the job.

Practise answering questions out loud. If you can, practise with someone that can give you honest feedback. The more you practise, the more confident you will be in the interview.

With Covid-19 affecting how employers are recruiting, some employers may still offer face to face interviews but others may now offer an interview online or over the phone. Check out our guide to Video and telephone interviews.
Expect different types of interview

Interview styles vary. Some can be a casual chat, others may be formal. Some may be face to face whilst other employers will ask you to do a video or telephone interview.

The number of interviewers can be from 1 person to a panel of up to 8 people. You may have a series of interviews with different people, possibly all on the same day.

Stay calm and remember they are interviewing you because they liked your application or CV.

Types of interviews

Tests

You may be asked to take a test on the day of the interview. It might be an aptitude test, or a practical test relevant to the type of work.

Presentations

You may be required to give a presentation on a topic relevant to the job you are applying for. Usually you would be told about this in advance. Check that you will have access to any equipment you may need, for example a computer and projector.

Group Activities

You may have to take part in group activities with other candidates. Group interviews test your ability to work in a team, your communication skills, your initiative or ability to lead others.

Make sure you listen to others in your group and take on board their thoughts. But also make certain that you share and contribute ideas too.
Find out the location of the interview

Make sure you know where you are going for the interview. Think about making a visit before your interview to check the location and travel time.
Wear the right clothes

First impressions count. Make sure that you wear smart clothes. Whatever kind of job you're going for, this will show that you are serious about getting the job. Make those important first impressions positive.
Confirm your attendance

Some employers will ask that you confirm your attendance for an interview. They might ask for you to do this by phoning, emailing or by replying to them in the post.

In preparation for interviews, some employers may offer you the opportunity to disclose any special requirements you may have. This is so they can make reasonable adjustments to meet your needs. You do not have to disclose information unless you choose to.

Find out more about reasonable adjustments for workers on gov.uk and Visit Scope to find out more about asking for adjustments in an interview.
---
Answer interview questions with real life examples
Find out how to answer interview questions with real life examples (competency questions). View example questions and answers.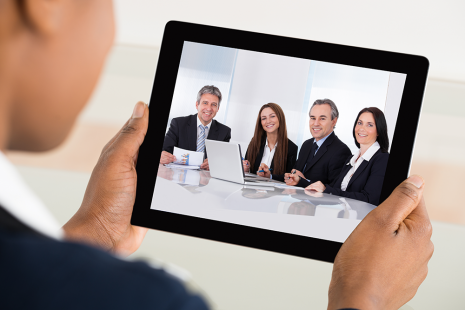 Video and telephone interviews
Get help to prepare for video and telephone interviews. Preparing for video and telephone interviews is as important as it is for face to face interviews.
---