You can help your child prepare for an ever-changing job market. Finding out about jobs and skills that employers need and industries that are growing can make career-related decisions easier.
What is labour market information?
Labour market information (LMI) provides a useful overview of the jobs market.
LMI provides facts about current and future employment trends. It can be local, regional, or national.
How LMI can help
If your child is in education, LMI can be used to develop their interest in their future working life. It can help to find career paths that suit their skills and interests. Encourage them to think about what they want to do, rather than what they want to be.
They can also use LMI to narrow down their choices. For example, when considering whether to continue in education, find training or apprenticeship opportunities or start working.
As they move into training or employment, they can use it to identify job opportunities or useful skills to develop.
How to use LMI
You and your child could consider the following:
What it's like to do a certain job

How does your child feel about the day-to-day reality of the job?
Is the job something they feel passionate about?
Salary

How important is money to your child?
What is the salary for someone just starting out and someone with more experience?
How does the salary compare to other jobs they are considering?
Demand

Is the demand for people doing this role predicted to increase or decrease?
Are there a lot of people doing this role in Wales or your region?
How does your child feel about facing more competition for the role if demand is falling?
Qualifications or skills needed

Are there different routes into this job?
Are there any minimum or essential requirements for the role?
Does your child have the skills required or could they develop them?
Are the qualifications required realistic for your child?
How long does it take to do the qualifications?
Where can the qualifications be studied?
How can the qualifications be funded?
Interests

Does your child have interests that are relevant to a role?
Jobs in the region

Are there many jobs like this being advertised in your region?
How does your child feel about moving or travelling if required?
Is remote working a possibility?
What's happening in the industry

Are there any developments that might impact on jobs in your region or this sector? For example, new companies expanding or opening in your area or companies that are closing.
Things to remember when you use LMI
LMI is not intended to give a complete picture or tell your child what to do. LMI is not tailored to personal needs. It shouldn't be the only factor when your child makes a decision.
Don't forget that:
LMI is based on trends and averages. These hide a lot of variation
Graduates don't always earn more than those who have trained via an apprenticeship or NVQ qualification
Factors like the employer and local area can affect pay levels and availability of jobs. There can be a wide variation in the pay of people with the same job title
The same job can sometimes have different names. It's important to look beyond the job title and find out what a role is about, the skills needed, or what an employer is looking for
Jobs in decline could mean there is more competition or it's a bit more difficult to find vacancies. But there could still be opportunities
It's good to encourage your child to find out more about different roles. Choosing a career (or deciding against one) based on a job title alone could result in a poor decision or missed opportunity
Show more
---
Finding LMI on our website
LMI tools
Future of Work in Wales videos
Wales the current and future world of work
What Employers want
Take a look at some of the key skills needed by employers and how the workplace is changing.
Technology: Its impact on your world of work
---
Preparing for the future
The labour market is always changing. Your child will benefit from developing skills they can transfer from one job to another as they may need to change careers during their working life.
Transferable skills are things that all employers are looking for, like:
Problem solving
Teamwork and collaboration
Communication
Flexibility
Willingness to adapt
Digital or IT skills
Lifelong learning will also be important. Encourage your child to understand and embrace this. Updating and extending knowledge and skills throughout their working life will be essential.
Welsh language and careers
Having Welsh language skills could lead to more job opportunities. Some jobs advertised in Wales ask for Welsh as an essential or desirable skill.
All public sector organisations in Wales must provide Welsh language services. Welsh language skills may be essential for some jobs in sectors such as Health, Social Services and Social Care, Education, in the Public Services and the Creative Industries.
Find out more on our Learn Welsh page.
---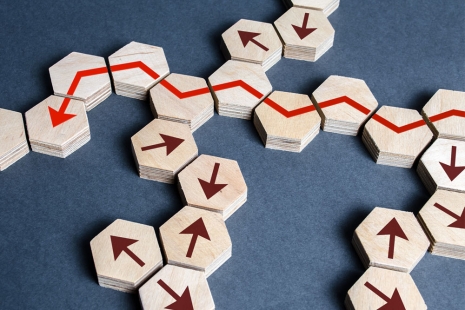 Career routes and pathways
Find out more about different routes and pathways into careers.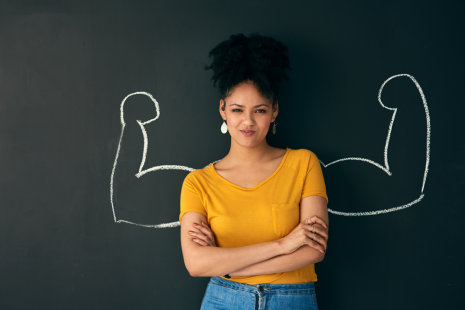 Skills and strengths
Discover your skills and strengths and match them to the skills and strengths employers want. Find ways to improve your skills and more.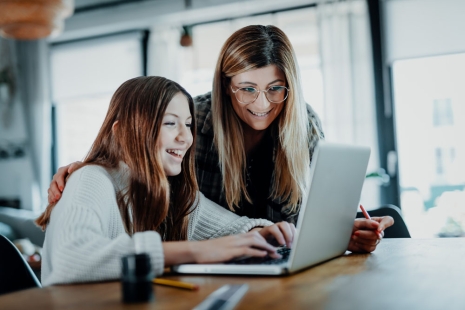 Help your child make career decisions
Get tips to support your child to make good career decisions.