Advice helped Samiha on her career journey.
19-year-old Samiha from Newport met her careers adviser in year 11 and was supported on her career journey after sixth form.
What next after school?
"I first met Dave, a careers adviser in school, in years 11 and 12.  At that time, I hadn't really thought about what I wanted to do after leaving school, so I knew I needed to talk to a careers adviser about my future options.
"I wasn't keen on going to university even though this seemed the traditional and expected path to take. Deep down, I knew I always wanted to follow a vocational route but wasn't sure about what in.
"I attended a Careers Wales event in Cardiff to find out more about what this would involve and to research job areas. It really opened my eyes to the world of work."
Support form Careers Wales
"Dave introduced me to a scheme called Network75, which sounded ideal for me. I'd be able to study in university for two days, whilst working in a job for three days. I'd be able to blend degree studies with a paid work placement.
"Dave supported me throughout the whole application process. I created lots of application drafts which Dave was always happy to look over and give me pointers on what I could improve.
"Dave also helped me with my first CV. He recommended using a CV template on the Careers Wales website and he looked over various drafts.  I felt much more confident in using my CV to apply for opportunities.  I was grateful that I was given support.  It kept me motivated to keep going and not give up on my career goals."
Moving on with my career
"I'm studying accounting and finance at university for two days, but due to Covid-19, classes and study has been online. For the rest of the week, I am working from home for Arcadis, gaining skills and experience for my course. Eight months in and I can gladly say that I have passed my six-month probation period and am now a qualified financial administrator.
"In school, it seemed like the end goal was all about going to university and higher education. Vocational routes were not really talked about much. I got the best of both worlds!
"It was really positive and refreshing to be able to speak to someone that listened to my career ideas without persuading to study a certain subject, go to college or university.
"In the future I hope to develop my confidence in my line of work and progress into different areas of finance. Hopefully, Arcadis will offer me a full-time position.
"Without help from Career Wales, I honestly believe that I wouldn't be where I am today. I will always be grateful for the help and support I have received. Dave still keeps in touch with me from time to time, which is great.
"My tip would be to work hard, do a lot of research and if a vocational route is what you want then go for it!"
If you're currently in school or college and would like to explore your interests and opportunities with a careers adviser, please speak to a member of staff who can advise on how to book an appointment.
You or your parent, guardian or carer can also call us free on 0800 028 4844, email post@careerswales.gov.wales or get in touch through live chat.
---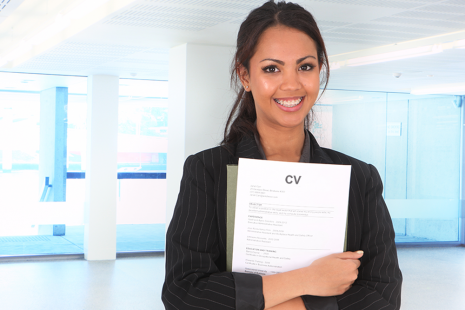 Build a CV
Make your CV the best it can be. Find out what to include in your CV, view example CVs, and download our Guide to CV writing.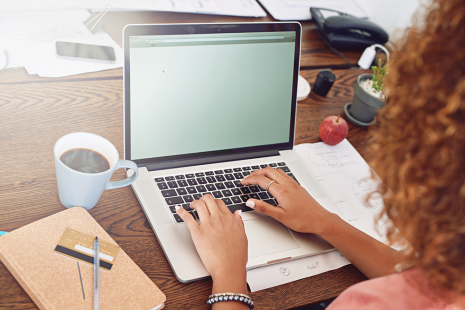 Write applications
Write an application that gets you an interview. Get help on how to answer specific questions, and view examples.