Are you thinking of leaving your course or are having doubts about your course?
You've started college, sixth form or university and now you're wondering if you've done the right thing? You might be considering whether to stay in education.
This is your future. The important thing at this point is not to rush into a decision you might regret later.
Get the answers to these 3 questions and make the right decision for your future career ambitions:
1. Why am I having doubts about the course?
There could be many reasons why you are having doubts. Knowing which one is the main cause can help you find answers and solutions.
Take a look at the 6 common reasons for thinking about leaving a course:
My career idea has changed

Since starting your course you might have realised that your career idea has changed. This might be because you've seen that the course you're on is not for you or because you've thought of a new career idea.

1. Make sure your new career idea is the right one for you. Take the Job Matching Quiz to match your skills and interests with career ideas.

2. Find out what qualifications you need for your new career idea. It may be that the course you are doing will still enable you to follow your new career path. Read about your career idea and the qualifications you will need on Job Information.
I'm finding the course too easy

If you are at the beginning of the course and finding it too easy, it could be because your tutors, teachers or lecturers want to see the type of work you produce before giving you new more challenging work. So, check with your tutors, teachers or lecturers about how you are feeling. If it is too easy you may be able to go up a level. If not, you will need to weigh up the pros and cons of staying or leaving.

If you are still finding the course easy then that gives you more time to gain relevant experience outside of school, college or university. Employers value experience. Find out more about:
I'm finding the course too difficult

If the course is too difficult the most important thing you should do is talk with your tutor, teacher or lecturer first. They will be able to help you or let you know where you can get support to cope with the course.

You may be able to drop down a level or take fewer modules or subjects. Keep in mind that if you take less modules or subjects and go part time this could affect any finance you are receiving. Check out Funding your studies for more information.
I don't like school, college or university

There are different reasons why people don't like a new environment.

1. Is the school, college or campus too big or maybe too small for you?

You should:

Keep your end goal in mind
Ask yourself, if this course is heading you to your career goal, then can you get used to being there?
 

2. Are you struggling to fit in?

It may be that you are finding it hard to fit in or having other problems. Talk to someone you can trust. This might be:

Family
Tutor, teacher or lecturer
Student services
Meic - an organisation who can listen to and support you, Meic is set up especially to support young people in Wales

If you are getting the support you need, then it may be that you can stay and do well on your course. Or, you may be able to change to another course or place of study depending on the time of year.

If you still feel that you cannot stay on your course, check out all the options available to you on Plan your Career and Options at 18.
I'm worried about finances and the cost of staying in education

It's natural to worry about the cost of education. But it's important to remember that there is financial support available for students.

Take a look at Funding your Studies for more information.

Look at Student Finance Wales to see what's available.

You could consider taking a part time job to help fund your time in education. But make sure you can juggle your course and doing a part time job at the same time. You will still need to have time to study and revise to do assignments and exams.

Take a look at Getting a Job for advice and support to finding work.
I have personal issues

Many people have personal issues that can sometimes effect how and where they study. Personal issues can be for health reasons, caring responsibilities or family duty. Whatever your reasons you should know that your school, college and university can offer you support.

So, you should talk to your school, college or university about what's happening, they can only start to help you when they know what you are facing. Depending on your circumstances and the education establishments policies they may be able to:

Allow you additional time to complete and hand in work
Offer the opportunity to take a year out and return the following year
---
2. What are my future options?
You can make better decisions when you know all the options. To be confident that you are making the right decisions you should research your ideas fully.
Take a look at the options available to you: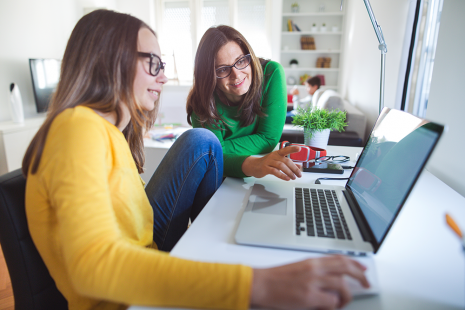 Supporting your child if they want to leave college
Take a look at our top 3 tips to support your child if they are thinking of leaving college.
---
Who can help me with my next steps?
Ask for help. You are not alone; you can talk with people who can help you make the right choices:
1. Careers Wales. Careers Wales staff can help you in a range of ways - Get in touch with us on the phone, email or live chat to speak to one of our Careers Advisers.
2. Your school, college or university - It's always worth talking to your teacher, tutor or someone in student services about how you are feeling. Schools, colleges and universities want you to succeed so it makes sense to talk to them. Talk to your school, college or university if you:
want to change your course
are finding the course work too difficult
are having personal issues which is effecting your work
have been asked to leave your course but would like to stay
TIP: If you are not sure what to say, try writing down or recording the questions you have, and how you are feeling, so you go prepared and don't forget anything.
3. UCAS - If you are in university and are uncertain if you're on the right course. Take a look at Changing or leaving a course on ucas.com.
---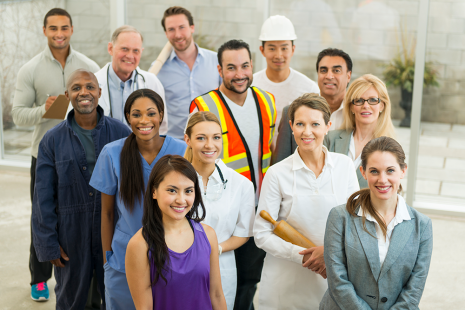 Getting a Job
Help with CVs, application forms, personal statements, interviews, finding jobs, approaching employers and more.