Are you thinking of changing career? People change jobs at various stages of their careers for a variety of reasons.
It could be:
To earn more money
For better terms and conditions
To improve work-life balance
To try new things
Because of forced changes such as health problems
Whatever your reasons, stay positive and take the next steps to your new start.
---
8 steps to take towards changing your career
1. Identify your transferable skills
Your transferable skills are the skills you have that can be used in other types of jobs, skills that you can transfer into another job.
Use this list to identify your transferable skills:
a) Think of a typical day at work, or a typical week. List all the tasks you do each day, both big and small. Do this for your current job, for previous jobs and any voluntary work or responsibilities outside of work too
b) Look at your job descriptions, both past and present and list all the tasks you know you did in those jobs
c) Review your certificates and qualifications and list the things you learned within them, and what skills you gained by doing the training. Remember that as well as learning the specific skill, that your IT, research or other skills you've improved by doing assignments
d) Identify and list your strengths – things like communication, organisation, and team work. If you are not sure ask people you trust what they think you are good at, or read over references you've had in the past.
Now you have a list of your transferable skills you can use them to:
Match your skills to different jobs
To help write your CV or job applications to different jobs
Identify any skills gaps you have (you may need more experience or training)
---
2.Assess the risks and benefits before you make your decision
Making a career change is a big step so it's important to know the risks and benefits before you make the change.
Potential benefits could include:
Increased job satisfaction
Better work life balance
Promotion potential
Higher wage
Different working hours (whether higher or lower)
Better job security/stability
Potential risks could include:
Financial cost of re-training, and/or taking a lower wage, or a job with fewer hours
Availability of the type of job you are looking for
Lower job security/stability
A decrease in your work life balance
Further to travel to work
Weigh up the risks and the benefits carefully.

View our Job Information leaflets to find out the wages, hours, and training needed before you make a decision.
---
3.Find out any training and qualifications you might need
If you've got a career idea in mind, use our Job Information leaflets to find out the qualifications or training you might need.
Search for the different courses available in Wales - Course Search.
Consider an apprenticeship as an option, as the career you are looking for may have apprenticeship vacancies. Find out more about Apprenticeships.
---
4. Get career ideas that match your skills and interests
You want to find a job that you'll enjoy. Finding a job that uses your skills and interests may mean that you find a job that suits you perfectly.
Take our Career Match Quiz which will match your answers to suitable jobs.
---
5.Know where and how to look for jobs
It's important to keep all your options open to give yourself the best chance of finding many job opportunities.
Take a look at Getting a job to find information on job websites, finding jobs online, recruitment agency work and much more.
Think about how the labour market is changing and consider jobs that are in demand. Look at Future of Work in Wales for more information.
---
6. Write or refresh your CV
Making sure your CV is up to date and includes information about your most recent employment, skills and experiences is key. It means that if you see a job you want, you're ready to apply for it.
Take a look at Build a CV for information on what to include in a CV and to view examples.
---
7. Practise your interview skills
'Practise makes perfect'. It's important to prepare before an interview to give yourself the best chance of getting the job.
Take a look at our advice on Interview techniques.
---
8. Contact us for support
Our trained careers advisers and staff can support you through the process of making a career change. We can help you to identify your skills, find training and funding, and discuss and confirm your career ideas. We can also help you to write a CV or to improve your interview techniques.
Contact us by phone, email, webchat or request a callback if you'd prefer. We also work in centres around Wales so use our interactive map to find a location near you for a face to face discussion.
If you are still unsure and would like to talk to us, contact us for more help and support.
---
---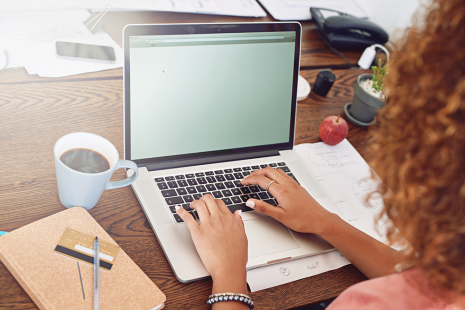 Write applications
Get tips on how to write an application to get you an interview.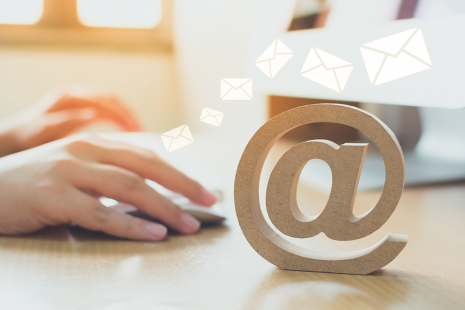 Covering Letters and emails
Make a good first impression in your covering letter or email with our help.    
Apprenticeship Search
Looking for an Apprenticeship?