Employers play a vital role in helping young people learn about the world of work. 
The Education Business Partnership
Our Education Business Partnership (EBP) provides opportunities for pupils, their teachers, and often parents, to meet and interact with employers. These activities aim to inform, inspire, and motivate young people about their future career.
As an employer, talking to pupils about job roles, your organisation or industry will raise pupils' awareness of opportunities open to them. Sharing your knowledge and experience will help pupils understand the skills employers are looking for and can inspire them to consider a career in your sector. 
Pupils develop awareness, confidence and employability skills when they take part in EBP activities. Encounters with employers can bring a subject to life and provide a better understanding of how that subject is applied in the workplace.
Potential benefits of linking with schools
Working with schools can help employers to:
Raise awareness of their business or sector
Provide insights and inspiration to influence potential future employees
Network with other businesses
Provide professional development opportunities for staff
Support the achievement of community goals
How we can support employers to link with schools
Schools are keen to have links with employers to enrich teaching and learning across all subjects. We can help to arrange a variety of activities including:
Presentations to help relate specific subject areas to the world of work (in person or virtually)
Employer vlogs and videos
Visits to employer premises
Careers carousel and employer networking days
Specific workshops (for example, interview hints and tips or mock interviews)
Careers fairs
Contact your local Business Engagement Adviser, to discuss these and other ways you can support schools and pupils. You can also find out about our Education Business Exchange database, which schools can use to search for employers to take part in activities.
Download
School Valued Partner Initiative
Our School Valued Partner programme allows us to recognise employers and schools who work together for the benefit of pupils. Employers can request a partnership with a specific school.
We will also recognise employers that Careers Wales has already introduced to a school and who are active in their support of the school and its pupils.
Find out more about the School Valued Partner Initiative.
Privacy notices
Career Choices Dewis Gyrfa Ltd ("Careers Wales") is a wholly owned subsidiary of the Welsh Government.
These privacy notices explain how Careers Wales (as a data controller) complies with United Kingdom protection laws and guidance from the Information Commissioner's Office ("ICO"). This covers the information we hold about you (including video content), how we use it and the organisations we share the information with.
The privacy notices apply to Careers Wales Education Business Partnership, where we facilitate links between employers or alumni and schools. Any changes to the privacy notices will be posted here and we suggest that as you use Careers Wales services over time you revisit the notices for updates:
---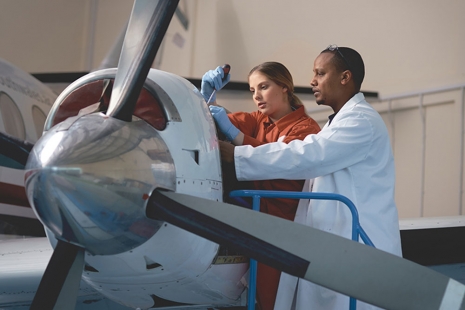 Apprenticeships - information for employers
Find out about funding for apprenticeships in Wales and how to advertise vacancies.