What is work experience?
Work Experience is gaining experience of what the working life is like. It is usually unpaid and short term.
This could include experiencing:
Work environment - being in the workplace and seeing what happens in work
Work activities and tasks - trying out the job, being given tasks and activities that are involved in a job, and learning new skills
Work skills - using skills you already have in a real life workplace or setting
Why is work experience important?
Did you know? 63% of employers reported that experience was a critical or significant factor in their recruitment decisions."

(Department for Education, 2019)
Work experience is important because:
Employers often ask for relevant experience. Sometimes this can mean employment but sometimes gaining the relevant experience in other ways can be just as valuable
It is an opportunity for you to find out what it's like being at work and for you to understand the skills that are needed in the workplace
You can find out more about a career that interests you, and see if it suits you
Some courses require you to show that you have done some relevant work experience
How can I get work experience?
Take a look at our top tips on getting work experience:
Decide what kind of work you are interested in

If you are interested in a career or sector, finding work experience in that sector can give you an idea of what the job involves. It is also a great way to make contacts which could lead to a full time job in the future.

If you are not sure what career interests you, try our Career Match Quiz to help you get ideas of jobs that suit your interests and skills.
Ask your contacts

Ask your family and friends if they know of anyone that would be willing to give you work experience in their company. Ask your family and friends to ask people they know. In this way you will widen out your search.

Take a look at our advice on ask your contacts.
Prepare a CV and covering letter

Although not a job, employers are likely to want to know about you. Preparing a CV in advance means that you won't get taken by surprised if asked for a CV. You will need to prepare a covering email/letter if you approach employers to ask for work experience.

Find out more about writing a CV.

Find out more about covering letters and emails.
Approach employers

Find employers that offer the kind of work experience that interests you.

Use online job websites in a slightly different way. Put in the keyword and location of the jobs you are interested in. When the results come back make a note of the name of the company. Use the internet to find out more about the company including their contact details. Write a covering letter/email explaining that you are seeking work experience and also send them your CV
 
Some careers and jobs have associations or organisations that have a directory of employers. These are a valuable source of information to find employers in specific sectors. (Note: not all directories are available to access if you are not a member, but there are still many that do have open access to their directories). Take a look at our 10 great ways to find a company to work for page
 
Use local directories such as yell.com to find companies in your area to approach
 

It's not easy to approach companies directly, and not all will reply. You may have to approach a number of companies before you get a 'yes'.

Remember by approaching employers, you are showing that you are self-motivated. You are also using your initiative and these are great qualities to have.
---
You might also find useful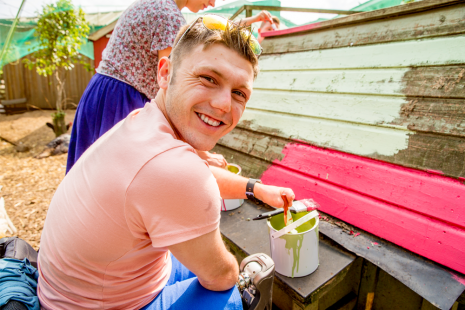 Volunteering
See how volunteering can increase your skills, experience and job opportunities at the same time as you help others.
 
Internships
Internships are a type of work experience for students in university or graduates. They are a great way to gain experience related to your degree.