Griffiths work in partnership with Careers Wales to raise awareness of careers in the Civil Engineering and Construction industries.
Based in Abergavenny, Griffiths is one of the leading civil engineering and rail contractors working throughout Wales, the Midlands and south-west England and has over 1,000 members of staff.
Working with schools
Mandy Evans, North Wales Community Liaison Officer, shares her experience of supporting world of work activities in schools: "As a company, Griffiths are committed to the communities in which we work. In line with the Welsh Government's Community Benefits Guidance and Future Generations Act, we use our expertise and resource to support the development of cohesive communities in the areas where we work or are based.
"I met John Edwards, a Business Engagement Adviser for Careers Wales a few years ago and agreed to support the education business activities organised for Gwynedd and Anglesey schools.
"The activities vary. One day we can be running interactive sessions at Careers Fairs, the next we could be holding mock interviews and offering work placements.
"I have worked with small groups of pupils who have identified barriers through the Trac programme. We deliver fun activities that develop pupils' team-working and problem-solving abilities, building crucial employability skills.
"I thoroughly enjoy working with schools. In fact, it has become the highlight of my role as North Wales Community Liaison Officer."
Plans for the future
In 2018, Griffiths was awarded a Gold Valued Partner Award and has continued to support more and more education business activities over the last two years.
"The current Covid-19 restrictions do bring challenges, but we have adapted and will continue to work with local schools in innovative and digital ways.
"We have recently established a company-wide Welsh Language Employee Network and we are looking forward to presenting at the digital Choose your Future - Welsh in the Workplace event. I will be sharing our aims to promote the use of the language in the construction industry, with pupils across Wales."
A message for the future workforce
"There is a role in the construction industry for everyone. The routes into construction are varied and I hope teachers and parents will join us to support pupils in learning about the opportunities available."
---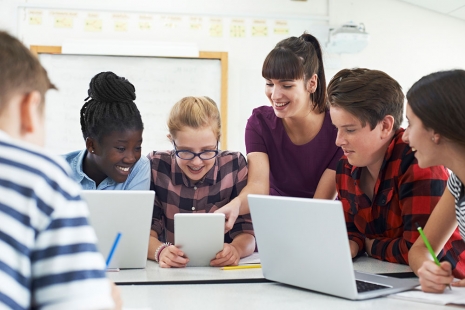 Working with schools
Supported by Careers Wales you could make a real difference to the lives of young people, whilst benefiting your business.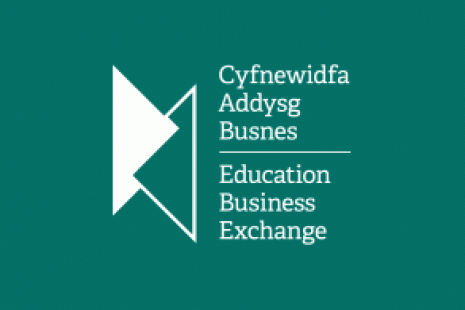 Education Business Exchange
Direct access to the database that lists employers who are interested in working with schools.