Elin's business supports local schools. 
Elin Aaron runs a small family run guest house and restaurant at the foot of Snowdon that is popular with locals and tourists. Elin employs two full time and nine part-time members of staff at Gallt y Glyn and believes in supporting local schools. Here's her story...
Getting involved 
"I remember Careers Wales (or a similar organisation) when I was at Ysgol Syr Hugh Owen in Caernarfon, many years ago.
"I decided to contact Careers Wales for some advice on finding staff and taking on apprentices as I wanted to grow my business.
"John Edwards, a Business Engagement Adviser for Careers Wales who works in Gwynedd and Anglesey came to see me and told me about the support available for employers.
Working with schools 
"John talked about the different business engagement activities taking place in schools and I wanted to get involved and signed up to the Education Business Exchange.
"I became a 'dragon' for the day and judged the fantastic business ideas of Ysgol Brynrefail's year 12 pupils as part of their Welsh Baccalaureate qualification.
"I've also given workshops at Ysgol Brynrefail as part of a Skills Day. I asked pupils to design a special pizza. They had very original and bold ideas and it was a lot of fun seeing young people being imaginative.
"Presenting in schools is new to me and I have been nervous. Saying that, I am grateful for the valuable experiences I have been given by Careers Wales. I have fun, I get new ideas and have since employed pupils from Ysgol Brynrefail as seasonal staff.
Advice for other small business owners 
"I think it's important for small business owners to create relationships with their local schools.
"I would like to work more with schools and show young people that if you are running your own small business, there is so much variety to life.  Yes, it's a difficult job but it also brings so much enjoyment.
"No business, even in the middle of this bizarre period with the Covid-19 virus, is isolated from society. All businesses, large and small, must do their part to develop and achieve a successful and prosperous future for the community.
"I believe young people must be nurtured to believe that they can succeed locally - they don't have to move away to live and they can do whatever they want here.
"By building a relationship with local schools, I am communicating with current customers, potential customers and potential workforce.  It makes the company more friendly; I hope.
I would encourage other small businesses to do the same by getting in touch with Careers Wales' Business Engagement Advisers."
---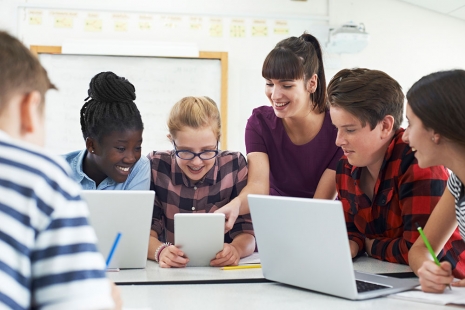 Working with schools
Supported by Careers Wales you could make a real difference to the lives of young people, whilst benefiting your business.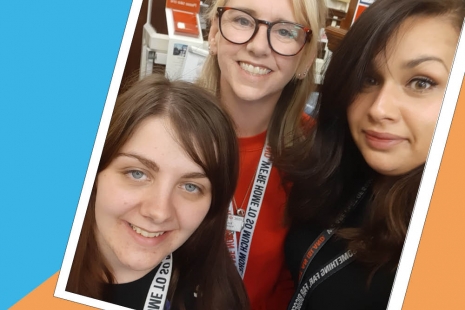 HSBC's story
Kim Jones Retail Branch Manager at HSBC Llandrindod Wells, encourages employers to get involved in Careers Wales' Education Business Exchange.