Kim Jones Retail Branch Manager at HSBC Llandrindod Wells, encourages employers to get involved in Careers Wales' Education Business Exchange. 
The Education Business Exchange (EBE) gives employers the opportunity to work with schools to develop exciting curriculum enhancing programmes for pupils. They are looking for employers and valued partners who are willing to work with schools in the future.
Getting involved 
"Colleagues at HSBC met Jacky Jones a business engagement adviser at Careers Wales whilst exhibiting at the Royal Welsh Show. 
"It was exciting to hear about all the work being done in schools in the area and HSBC really wanted to be part of it. 
"Jacky came over to our branch and we discussed the benefits of getting involved in the Education Business Exchange over a cup of coffee. 
"Jacky shared details of the work Careers Wales were doing in local schools and what opportunities were available for us as an employer. 
"As retail branch manager, I was very keen for HSBC to work with local schools to raise awareness of careers within the financial services industries, routes into careers with the bank and the apprenticeships on offer. 
"We also wanted to offer workshops around finance and managing money, from looking at bank accounts to mortgages.
"My team would have an opportunity to make a difference in the local community, while schools would benefit from the real-life experience and expertise that our staff would bring to young people's learning in the classroom.
"HSBC signed up to the Education Business Exchange and have never looked back."
Education business activities in schools 
"Since signing up to the Education Business Exchange we have chosen to get involved in a range of different and fun activities. 
"We have judged Welsh Baccalaureate Enterprise presentations given by pupils and given mock interviews at Ysgol Calon Cymru. 
"We've taken part in a 'Carousel Day' at Newtown High and exhibited at the hugely successful choose your future event for pupils and parents at the Royal Welsh Showground.
"Not only do we enjoy our time working with the community, we also get to meet like-minded businesses and organisations.
"Jacky remains our key contact at Careers Wales and gets in touch to offer local opportunities and is a great support throughout the whole process." 
Plans for the future
"My team and I have enjoyed our time working in schools over the past year. There are more activities planned for the future with Ysgol Calon Cymru, Builth Wells and we are looking forward to inspiring the future workforce again when schools re-open."
"We are planning on developing our presentations and workshops further and are looking at ways we can engage with young people at the bigger choose your future festivals."
I would encourage other employers and organisations who are considering working with schools to get in touch with Careers Wales and sign up to the Education Business Exchange."
---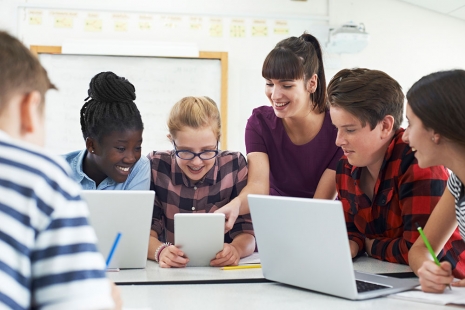 Working with schools
Supported by Careers Wales you could make a real difference to the lives of young people, whilst benefiting your business.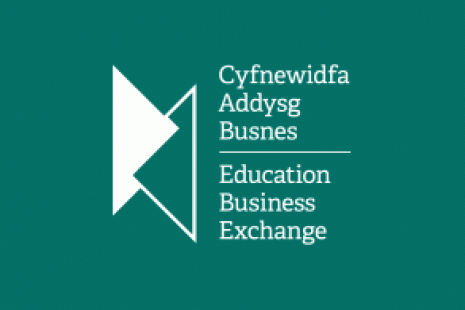 Education Business Exchange
Direct access to the database that lists employers who are interested in working with schools.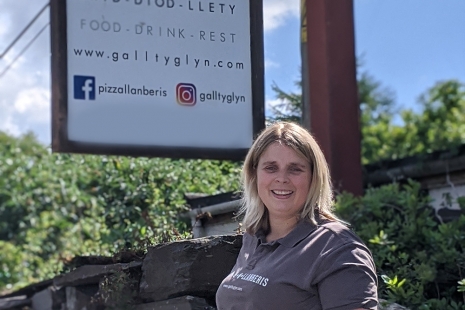 Gallt y Glyn's story
Elin Aaron runs a small family run guest house and restaurant at the foot of Snowdon and believes in supporting local schools. Here's her story...